Why come to our house ?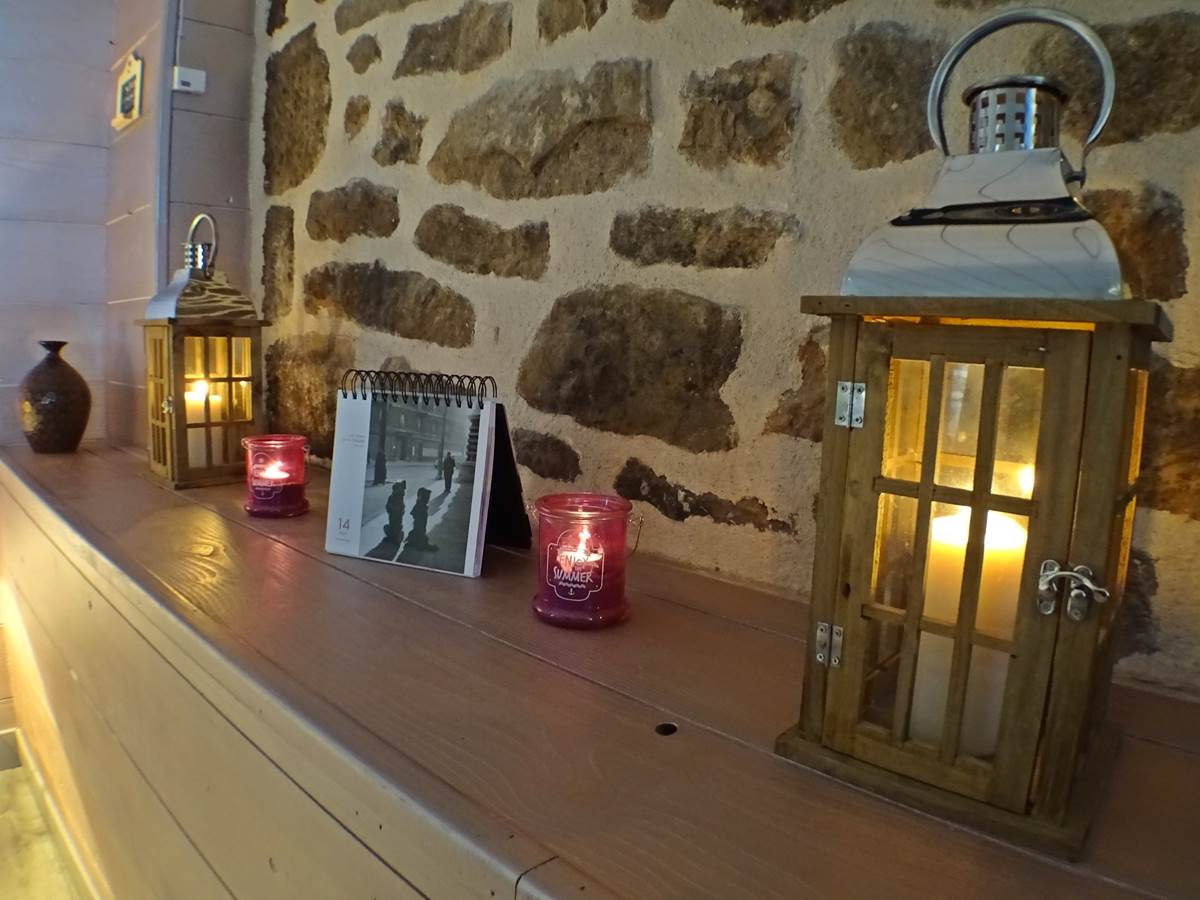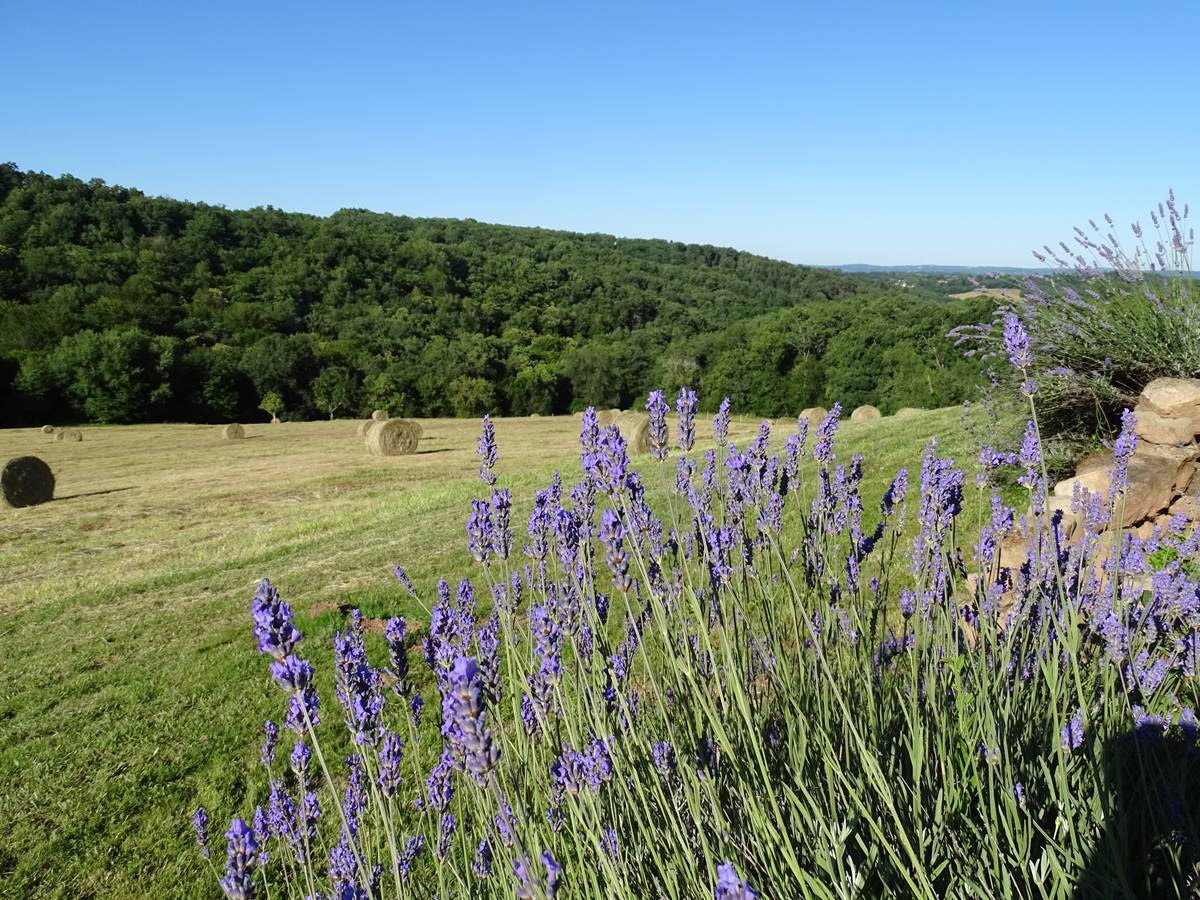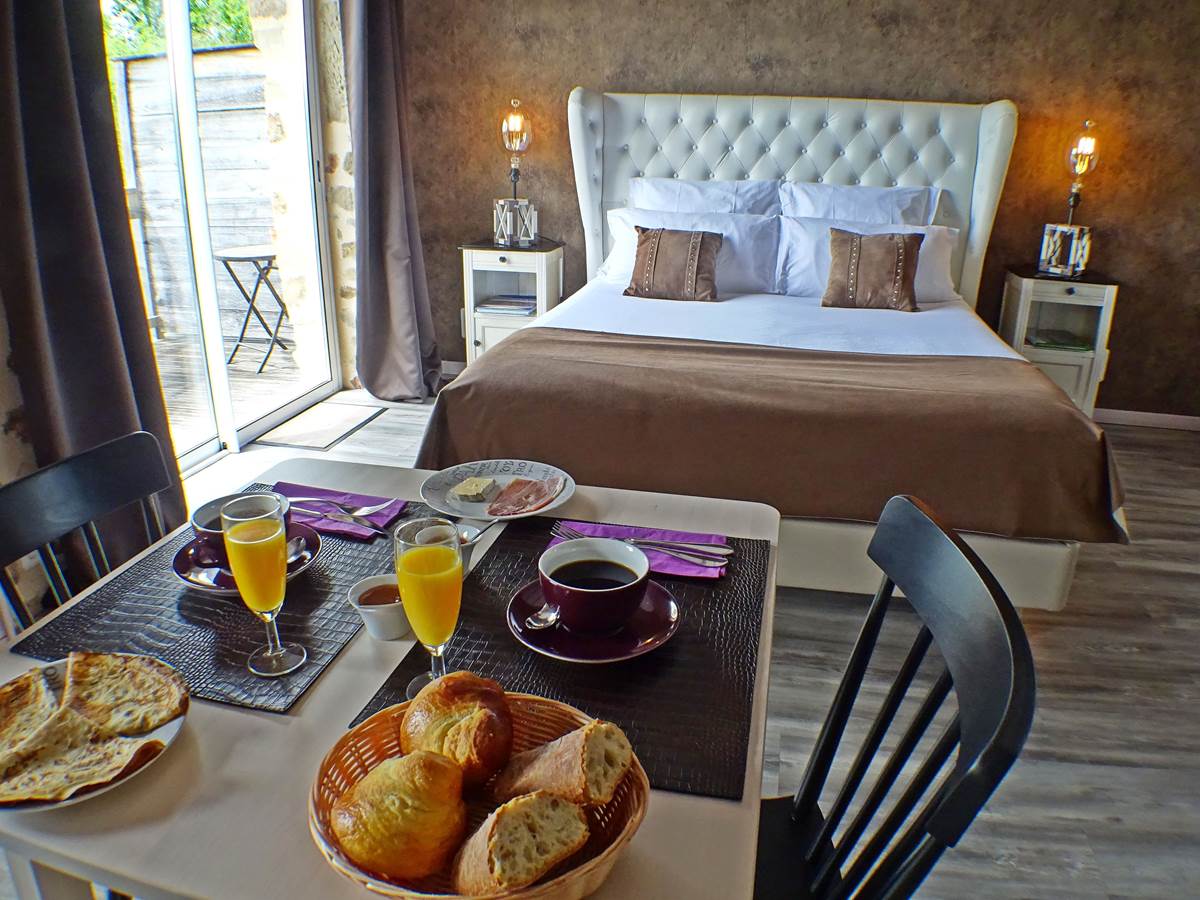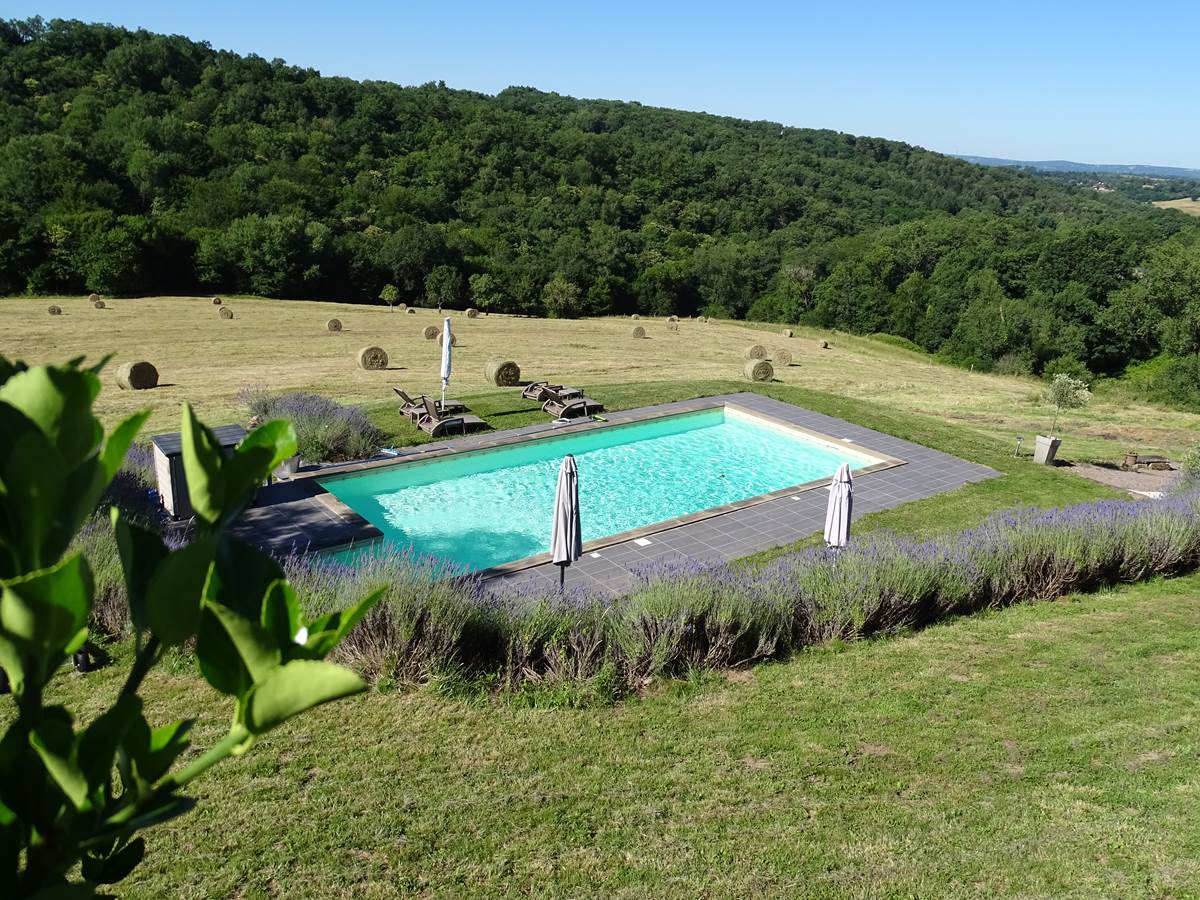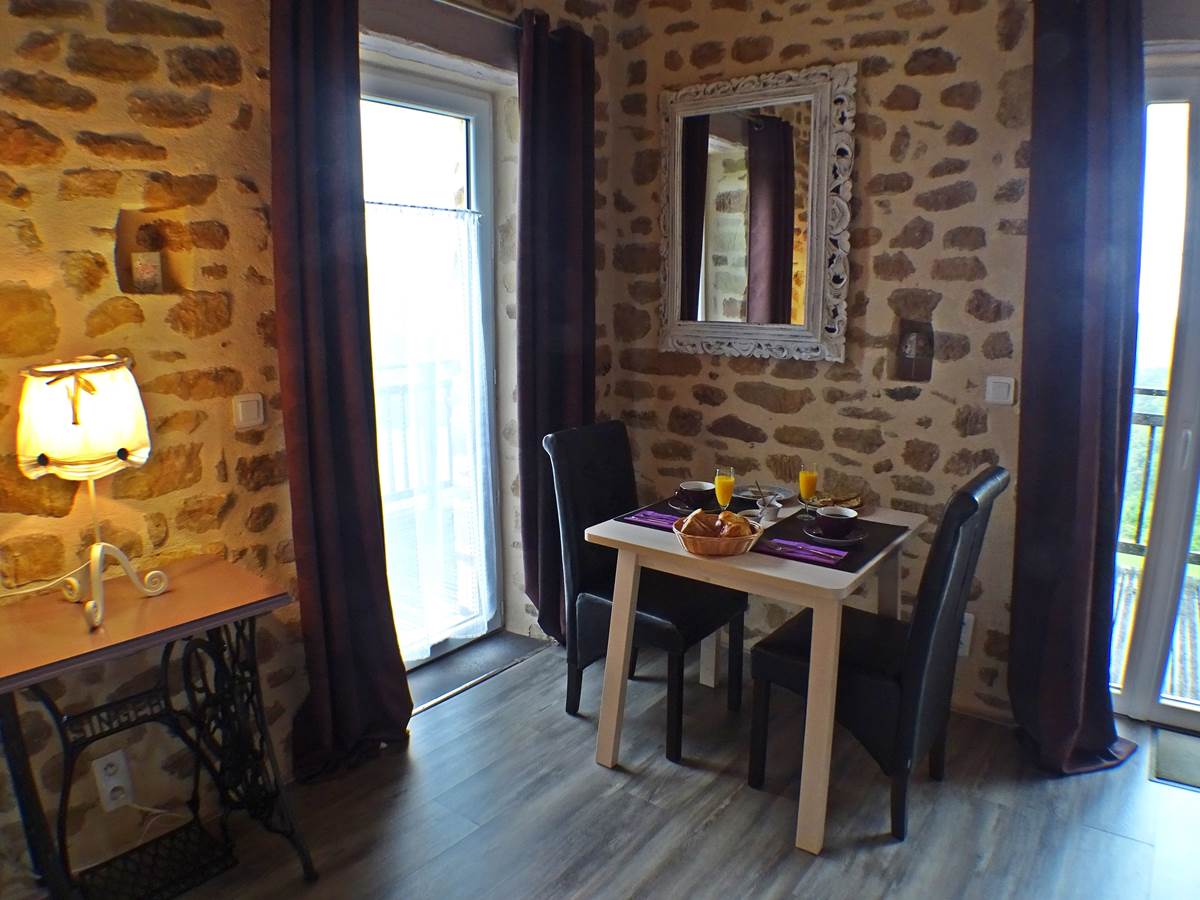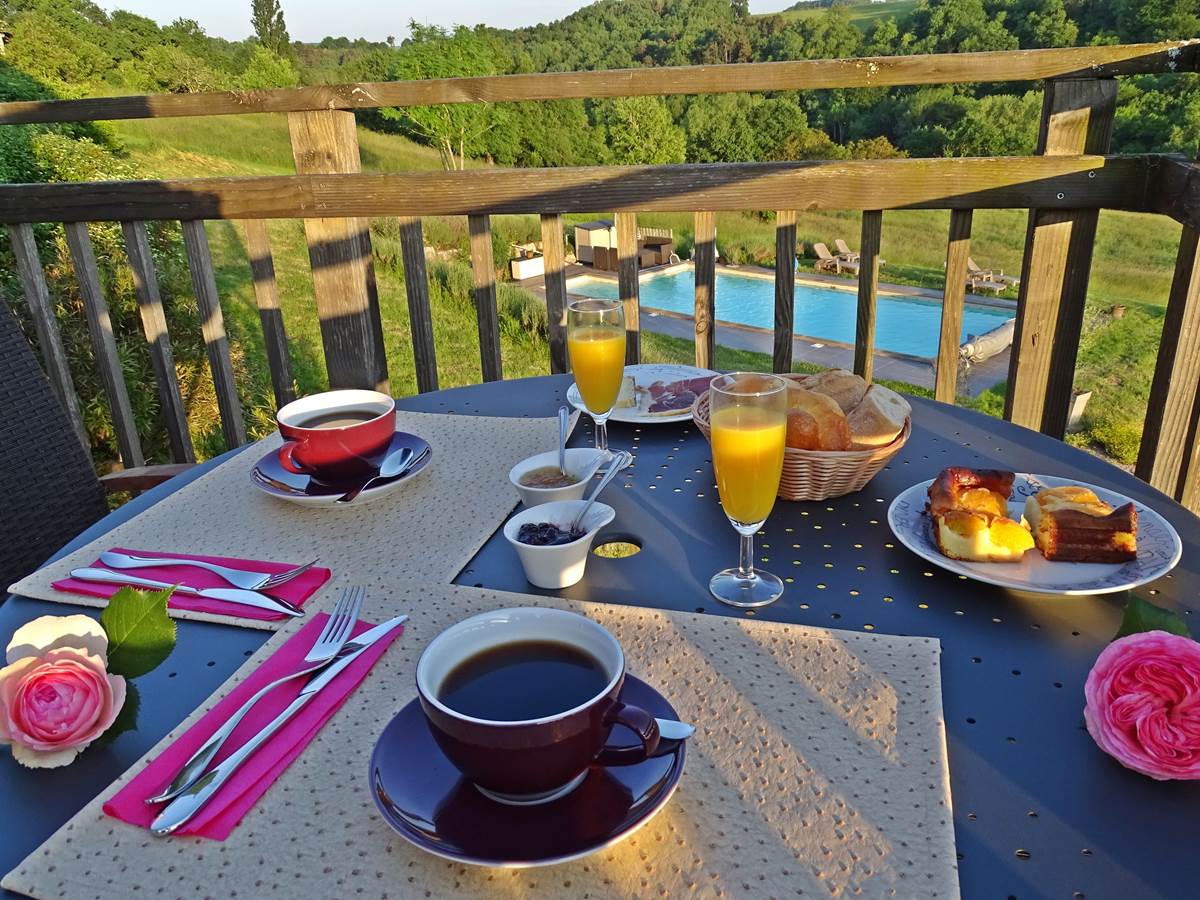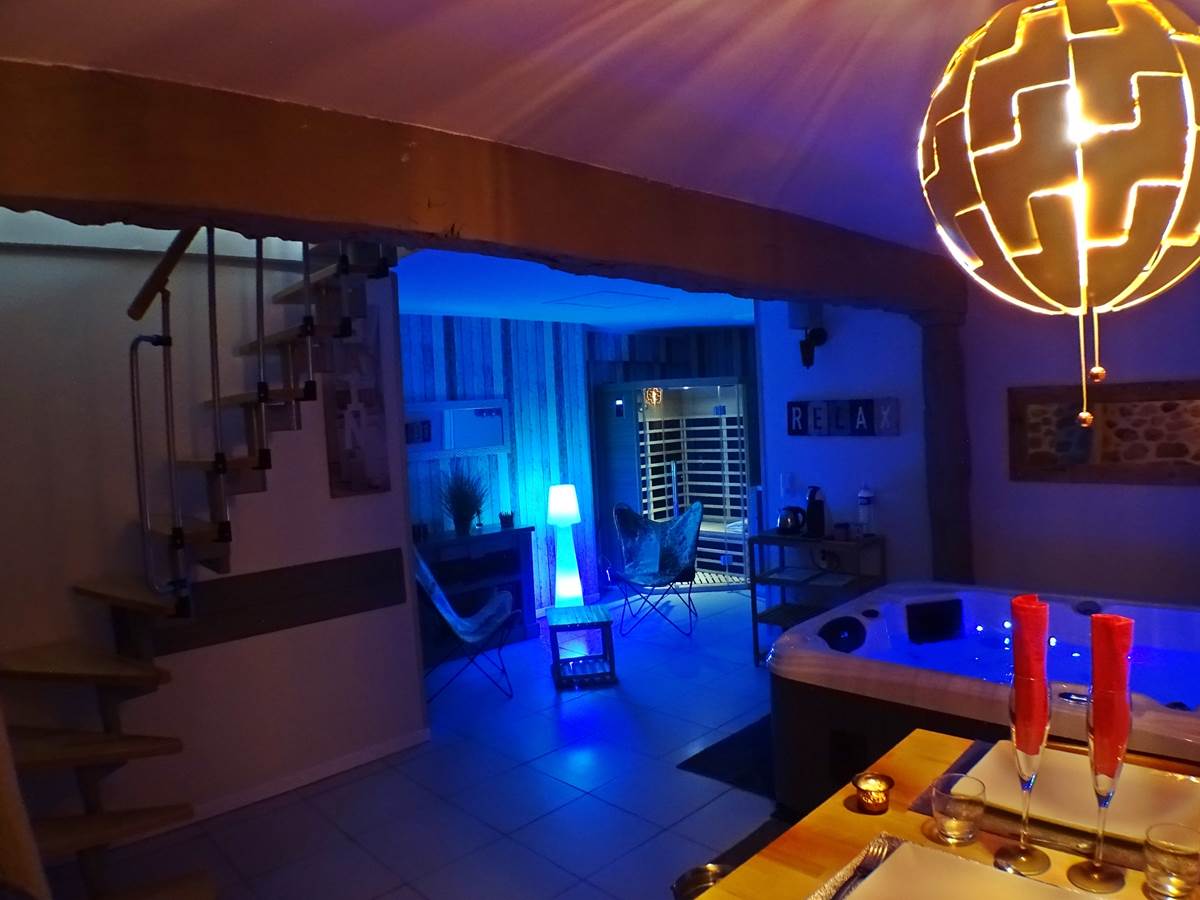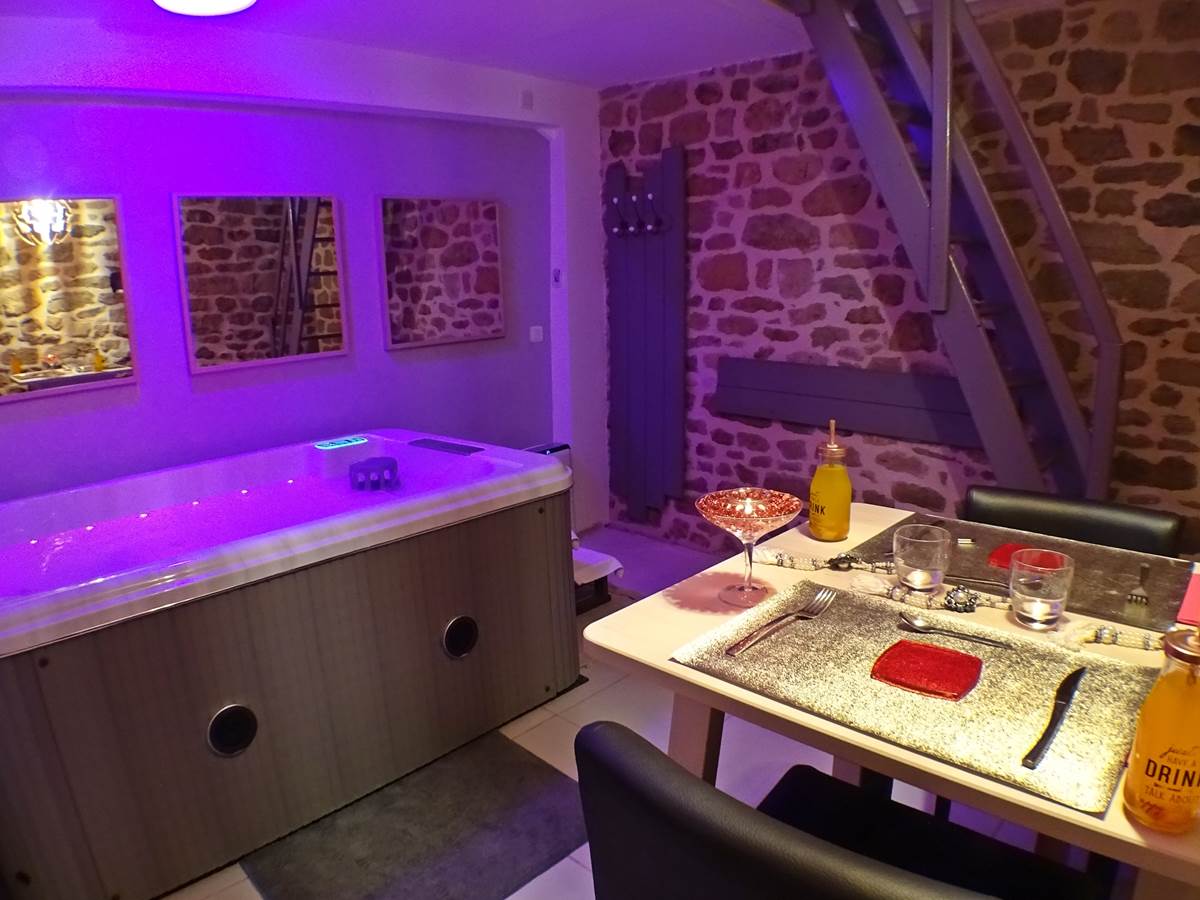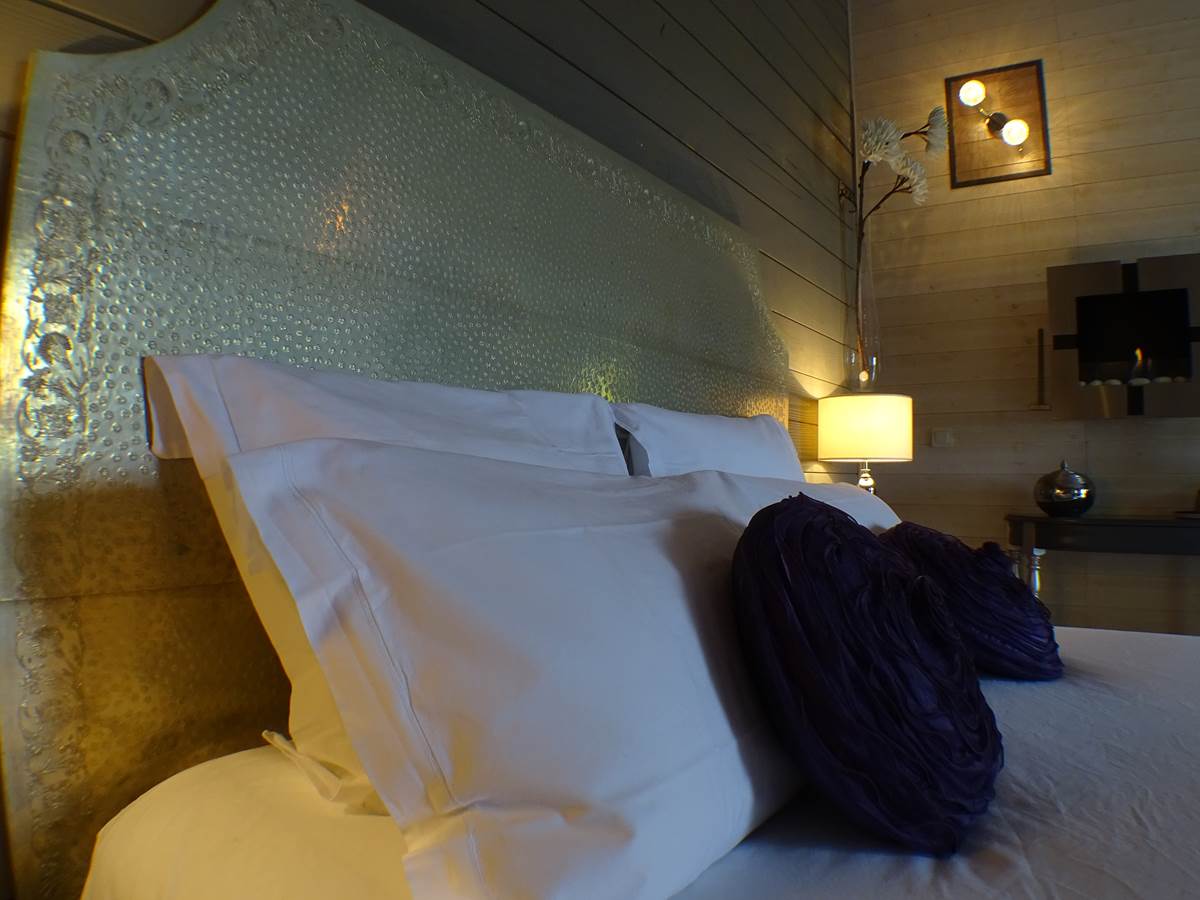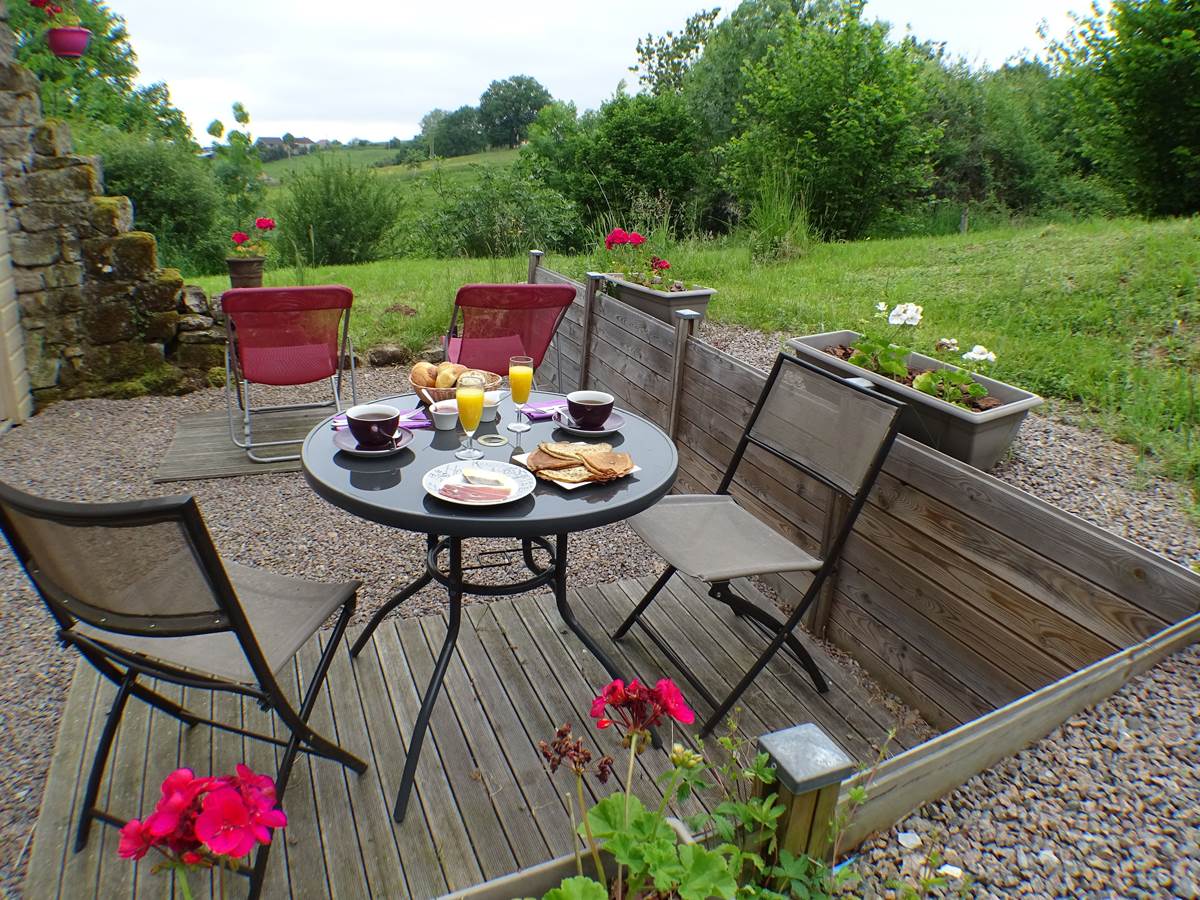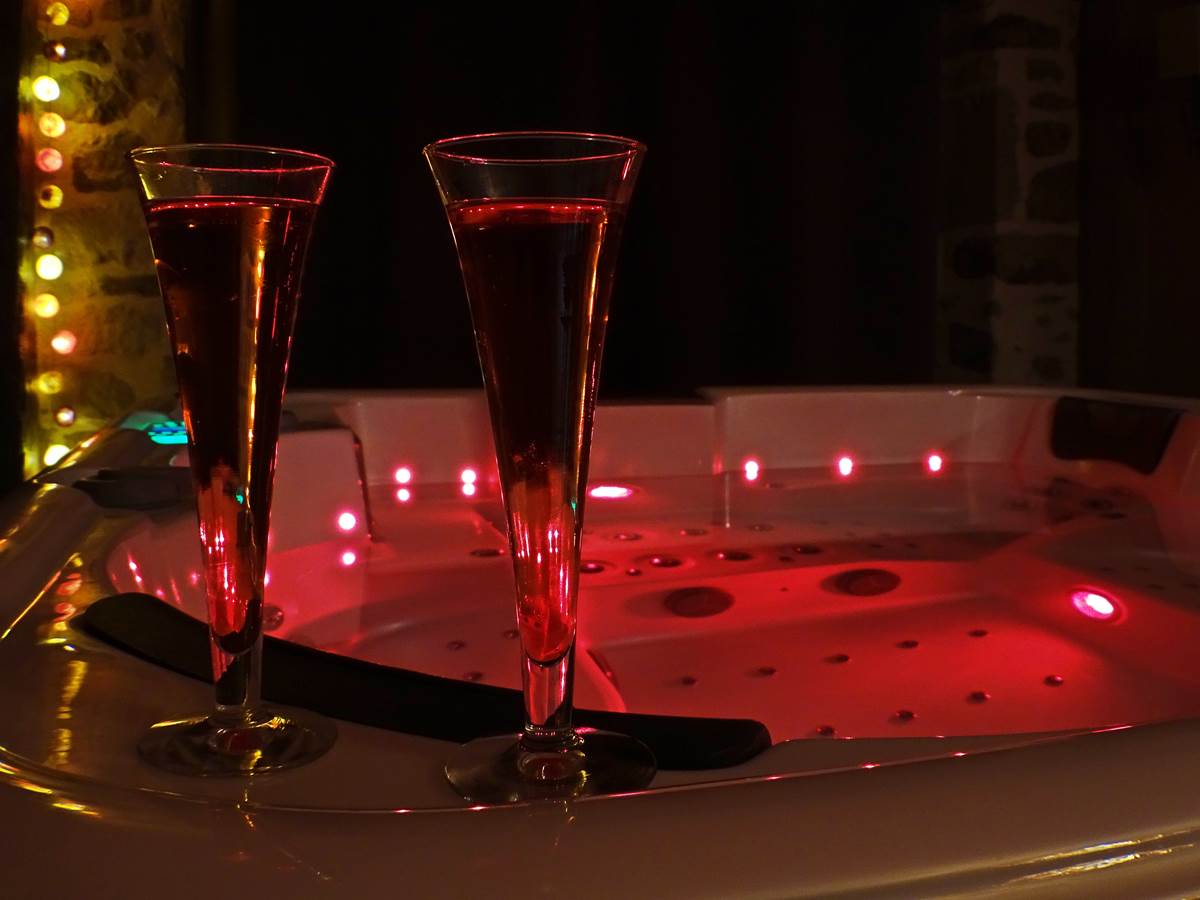 We have created our guest house, Instants Volés, to welcome couples who want to relax and enjoy a moment, the time of a weekend or just a break, to end up at 2. Because the constraints of everyday life are often heavy, we all need to find ourselves, without our children, to give us a break in love. So let yourself be tempted by moments of sweetness, on the occasion of a birthday, a marriage proposal, the announcement of a happy event or just to enjoy each other.
*************
- We have made the choice of Private Jacuzzi and Private Sauna in your rooms
- To meet, at best, the desires of our guests, in search of relaxation and freedom, and wishing to relax in couples, we have installed in each room Private Jacuzzi and some private Sauna, for more privacy and of cocooning.
- Directly in your rooms, they can be used at your own pace without any time constraints , in any weather, for your comfort and without risk of being seen or disturbed.
- We made the choice to receive you without your children
- Because we know that you need to recharge your time for a privileged moment to 2. We guarantee you a quiet romantic stay for a moment of relaxation and cocooning at 2 in your Jacuzzi or at a dinner at Candlelight in your room, romantic tête-à-tête.
- But calm also guaranteed the summer, to make the most of the heated pool.

- Because Jacuzzis are prohibited by law to minors under 16 years, our guest house is "Adults Only"
- We have made the choice to accept Chèques Vacances
- Your credit card is only a guarantee for the reservation, you can choose to pay your stay at the time of departure in whole or in part by Checks Vacances, Credit Card or Cash .
- We made the choice of breakfast served in the room
- Because you want to make the most of your room and your private Jacuzzi, we leave at 9 o'clock in front of your door a basket with your breakfast. In the summer season you can choose to take it on your terrace quietly in bathrobe.
- We have chosen a Romantic Ambience without forgetting the comfort
- Our 5 rooms each with their particularity, highlight some decorative and trendy objects that create a warm and cocooning atmosphere. Beds worthy of large hotels with high-end mattresses (160 x 200) await you for a restful rest. We have distributed candles and especially ethanol fireplaces to create a romantic atmosphere appreciated by couples on a winter evening.
- Our 5 spacious rooms, including 3 superior to 60 m², are all equipped with bathroom and separate toilet, flat screen TV, private terrace, bathrobes, bath mules, hairdryer, free WIFI.
- We took a special care in the soundproofing of our rooms, for a tranquility and an optimum intimacy.
- All our rooms, are non-smoking, but all have a private terrace, for you to smoke.
- We chose the calm and the countryside
- Nestled in the heart of the Dordogne Valley, surrounded by nature with views of the horizon and the countryside, we guarantee you peace and quiet.
- We made the choice of an Easy Access
- 25mn from exit 52 on the A20 motorway - Ax: Paris - Limoges - Brive - Toulouse
- 30mn from the Tulle exit on the A89 motorway - Ax: Lyon - Clermont Ferrant - Bordeaux
- We made the choice of dinners in the room
- Because we know that the time for a getaway, or a romantic weekend, you want to find yourself at 2, and what more romantic than a candlelit dinner in your room in winter and even better on your private terrace in summer.