Offer a good present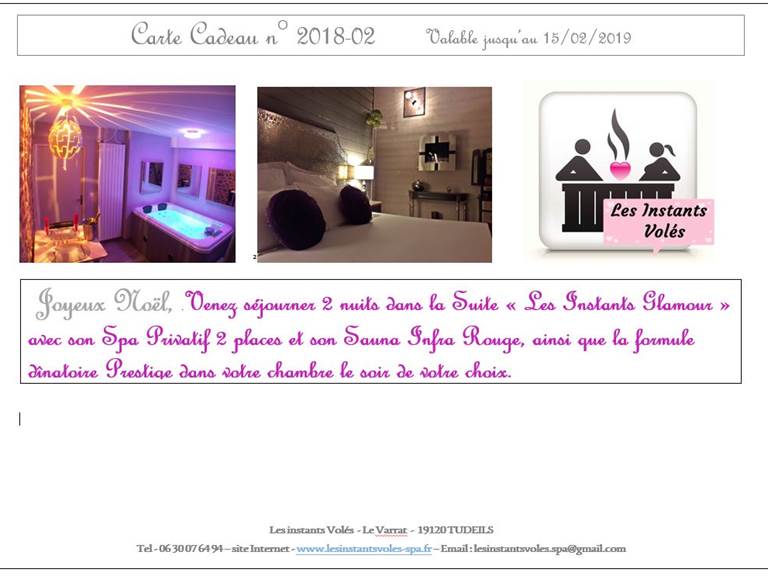 On the occasion of an anniversary, a wedding, a Christmas present or simply to please, we offer you a personalized Gift Voucher, valid for one year from the date of issue.
1 - You choose the room * .
2 - You choose the number of nights. The gift vouchers for one night can be used from Sunday to Friday (except high season).
3 - You can add the dinner formulas.
4 - You call us at 06.30.07.64.94, you give us the message to write on the Gift Voucher.
5 -After payment by credit card on the phone, we send you by 24h by mail, a CUSTOM GIFT CUSTOMIZED according to your wishes, which you can print to offer.
6 - The lucky beneficiaries just have to call us to choose the date of their stay.
* Promotions subject to specific dates, are not applicable on gift vouchers.